We recently took some time out to chat to exciting ambient producers Headphone Activist and Kazukii on all things music, creativity and life. Their new collaboration 'time stands still' was released on the 25th of August 2023.
You have both been sharing music online for roughly a decade, can you talk more about what it was like when you were started, and how it has changed over the years?
Kazukii: I know when I started, Soundcloud was the big place to share music for me and the people I started with. There was a real sense of community there and through that I met some of my closest friends over the years just through sharing music on the site. It's been interesting seeing that change a lot over the years though, now that streaming services like Spotify, Apple music, etc seem to be where most of my audience comes from.
HPA: I think aside from community, artists and genres were very tied to "what camp are you in?" Do you make edmtrap? dubstep? future garage ? That mindset would pigeon hole alot of creative people that we both know. Now younger artists put out whatever they want. Personally I think that's something our era got wrong, and this new spotify tik tok era is doing right.
How about your music influence? Are there any specific artists that have helped you in shaping your own sound ?
Kazukii: Artists like Owsey, Sorrow, Stumbleine, are some of the artists that inspired me early on! These days I'm influenced by all sorts of artists and genres.
HPA: to cite some other influences Joy Division & The Cure for formulating melodies. Also "explosions in the sky" have had a big impact on how I develop my pads and layering of sounds.
We love the tranquil sound of 'time stands still'. How did you and Kazukii connect?
HPA: we connected over discord in May, I realized that we had a ton of stuff in common, since then I always enjoy hanging out with him, gaming, chatting, and working on music. Most of the time we just sit around and observe the other one create a new idea or sound, get inspired by that person then swap roles. It's been great becoming friends through the collaboration. I can honestly say Kazukii is one of the most interesting and skilled sound designers I have seen make music.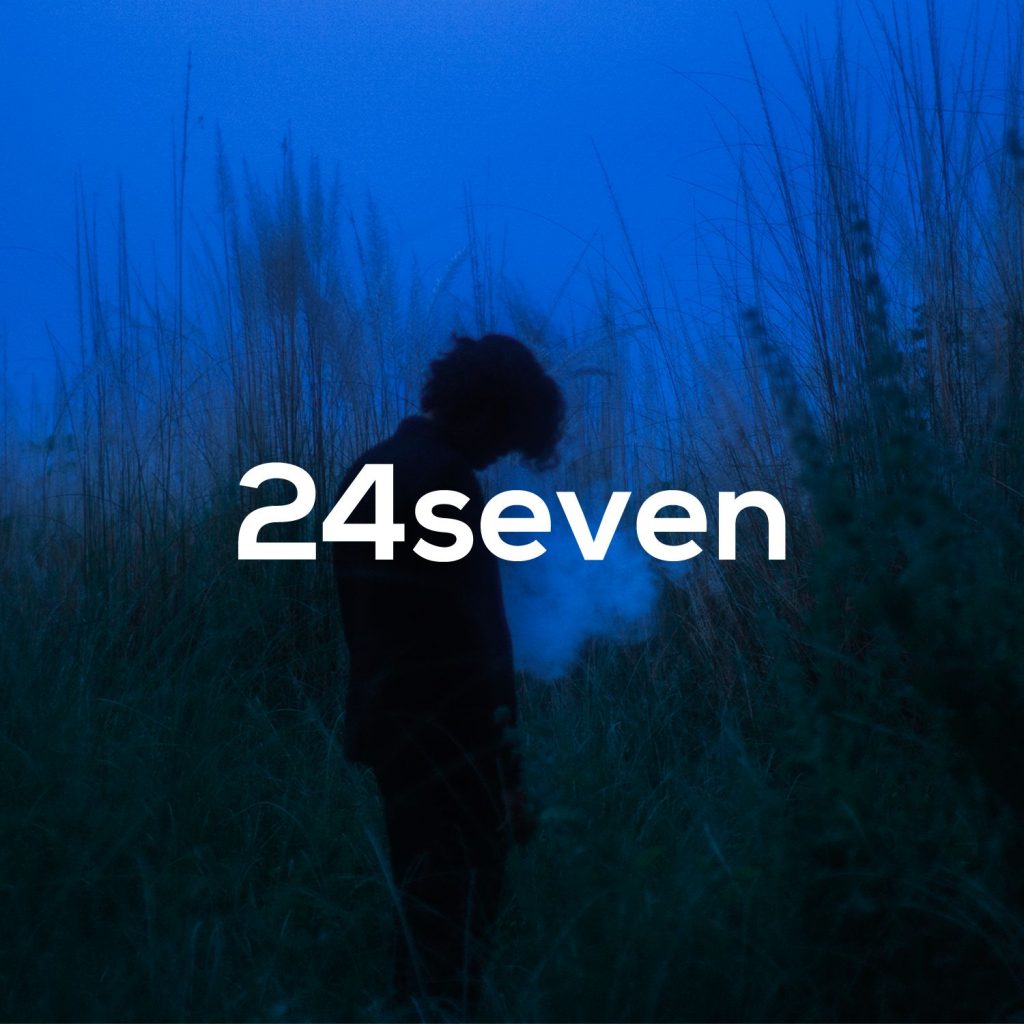 Your new record has been gaining a lot of attention online. any thoughts on its recent success ?
HPA: Ya I would contribute the success to a few factors.
The label we released with "24seven" has done an incredible job of moving the record around to different outlets for support. It's dope to see how good of a job the label does at supporting its artists.
Kazukii and myself both have active and supportive audiences, So I think the collaboration was also a great success when you look at how our audiences are engaging and supporting us as one unified collective.
A question for both of you: Why do you think people have fallen so in love with ambient music over the last few years?
HPA I think ambient has always been around, I mean it's always been a big part of video games, yoga / meditation workshops and film culture, but I think it just wasn't being properly pushed / developed as its own genre in the states. Thanks to the Russian and EU music communities, it finally seems like the ambient sound is as much of a movement or culture as lofi, phonk, or any other type of music that has been relevant in the last 5 or so years.
Kazukii: I think that as more short length visual media type platforms like tiktok and such have grown way more popular lately, that it's given a lot of people an opportunity to hear ambient music without having to really seek it out I feel like the kind of emotion this type of music can bring is something a lot of people weren't aware of before.
What's a day in the life like for Kazukii and Headphone Activist?
HPA: It shifts daytoday, but generally. Wake up, breakfast, walk the dogs, then sit and work on ideas / talk music with Kazukii and my other friends. My life pretty much revolves around finding inspiration to make new music.
Kazukii: My daily life is pretty much the same as HPA's! I'll wake up, take care of my animals, then get to work on music. I'll usually be talking to friends off and on throughout the day too, and finding other little things for inspiration.
What's next for Kazukii and Headphone Activist?
HPA: ask Kazukii lol.
Kazukii I'd definitely love to do more music together sometime soon!
You can listen to Kazukii's newest collaboration with Oneheart out now with Monstercat.
Follow Headphone Activist:
Follow Kazukii: